Subscriptions:
You can have Subscriptions view by clicking on 'Subscriptions' on the tree in left hand window. Please refer to the IBM Documentation for WebSphere MQ Ver 7.0 for more information about Subscriptions.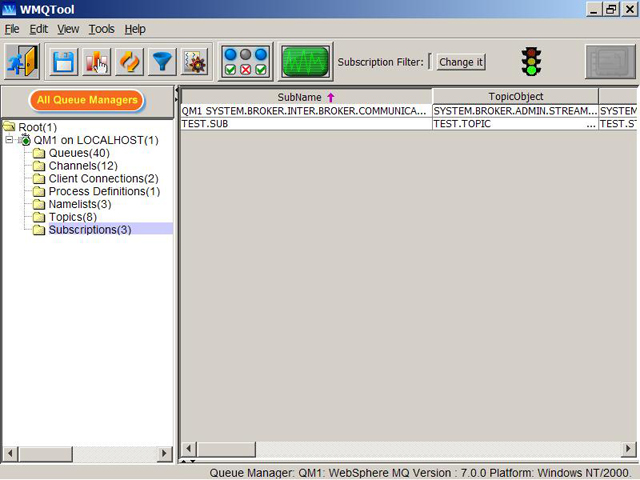 Like all other views, you can right click on 'Subscriptions' node and get a popup menu like this.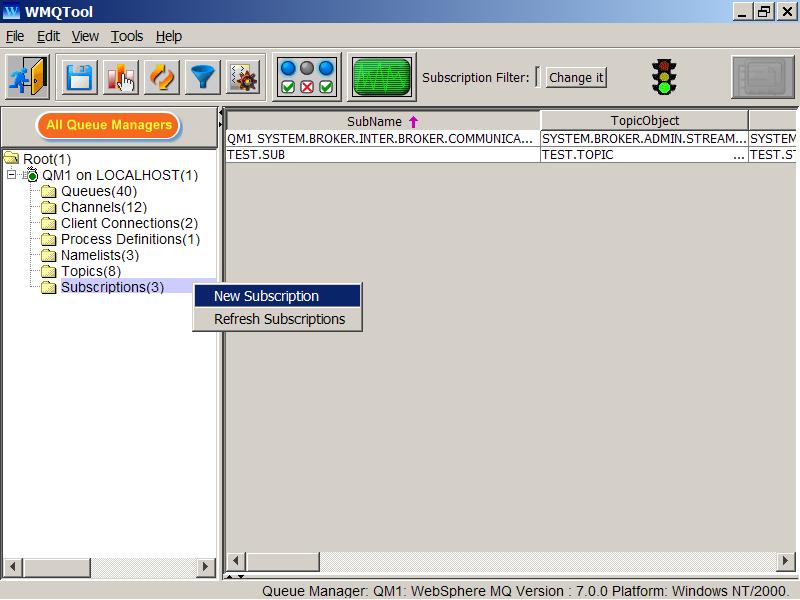 Click on 'New Subscription' to add a new subscription.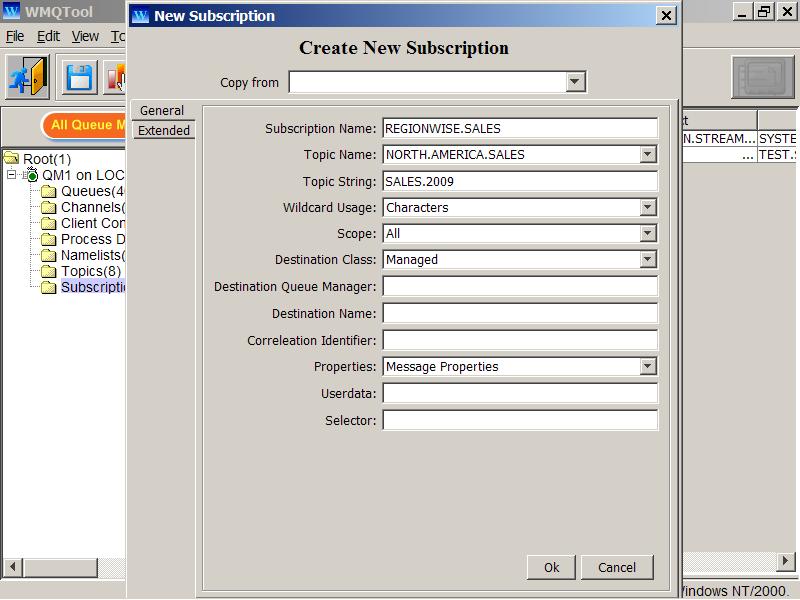 Once the subscription is created, you can right click on that subscription to change its 'Properties'.